I will introduce the 

new products shipped today


1/350 Ship 15 Maritime Self Defense Force Helicopter equipped escort ship pulls
In collaboration with the US military it is possible to reproduce the latest flight deck marking corresponding to the landing ship of Osprey!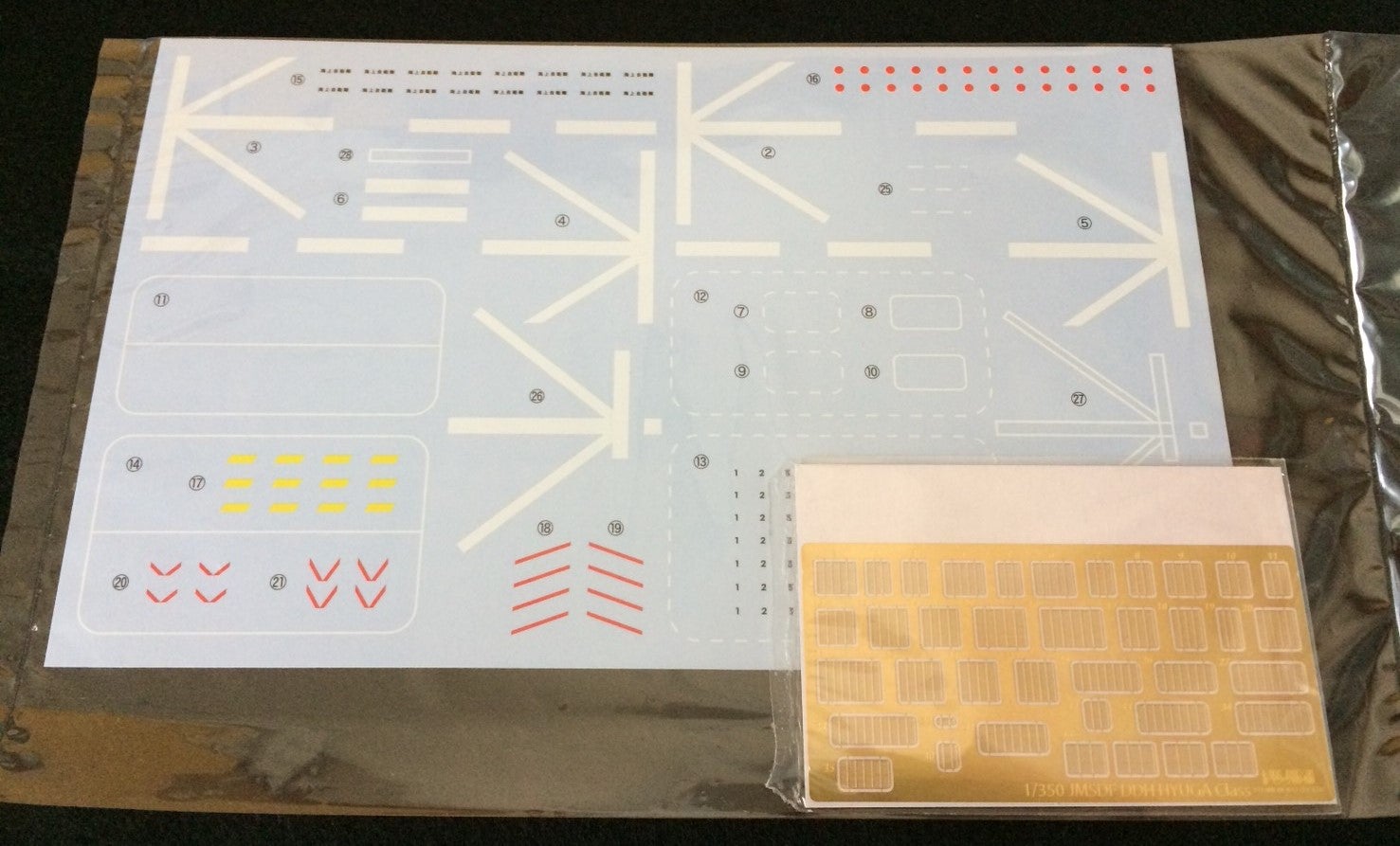 Updated the decal attached to the latest pattern !
It contains the latest deck marking including the 5th destination shot.
Differences such as the presence of dotted line on the elevator frame for the weapon mounted on the front different from the first ship are also reproducible.
The marking and notation of a ship-mounted helicopter and equipped vehicle are included.
The elevators in front and behind can also reproduce the descent state.
The bridge bridge is made as a one-piece molded part using a slide mold.
Shipboard helicopter SH – 60J and K type and MCH – 101.
UH-60J on land and Osprey are included.
The colored crew of the same scaleis attached for the first time only .
(Pilot, marshaler – crew including maintenance person)
Regarding the crew, I will tell you in detail on May's blog ↓ ↓
A colored crew, introduce a new design!
This crew belongs only to the initial production

Moreover, with a design different from the colored crew selling individually,
Reproducing the escort ship crew

As the last chance to get it, please purchase as soon as possible
Spring drama came to the final round one after another, it was an inochi who was driven by loss feeling ~