Humbly thank you for your consideration of Fujimi model this year.
I would like to introduce our products to everyone more and more this year.
This time it is planned to ship in March, 2019 Under development under full new money type,
1/72 scale Ground Self-Defense Force Komatsu LAV
 is

This time we will introduce along with the specifications of the squad lead car & machine gun mounted car set

The car body expresses the difference between the non-slip surface processing and the non-machining in detail.
The lower part has become a parts design with a three-dimensional feeling,
· Suspense becomes independent part 
· Tire expresses deformation of its own weight 
· The mini-scale making of the bottom is accurately reproduced.
The squad lead car can do like this. (When photographs are finished with headquarters management squadron specification of tank troops)
Parts of the car's specifications are …
· Exclusive part ~ Expanded right front antenna 
– With a rack that can also be used for main reconnaissance of tank units. (If you are finishing in the car squad, you will not turn on the rack) 
– With rear antenna parts, commonly left and right antenna wire holes are also reproducing mold closed lid.
The front lighting is made into a clear part and the squad leader car comes with a non-bulletproof glass. 
Left: Non-bulletproof glass  /  Right: Bulletproof glass , made separately and made into different parts.
· The gun seats hatch can be opened and closed selectable, rich surface engraving both inside and outside, and rotation is also possible.
 The senior car is …
· Rear antenna block with antenna mast not mounted
· Since the machine gun is not mounted, you can look inside from the opened hatch!
The finished product is small enough to get on the palm of your hand, but the details are made finely.
Let's assemble and look at everyone

Complete New Die, 1/72 Scale Ground Self Defense Force Light Armored Vehicle
It is scheduled to ship in March, 2019

*************************************************************************************
Next week shipping! New product ☆ Introducing the remaining warship set!
Today I will collect 1/3000 warship series new products
I will introduce the remaining warship set at the end of war!

What is the remaining warship set at the end of war?
In the package of the same series in one package
You can recreate fleets and vessels that participated in the strategy.
This product will be for upgrade if it says!
Other goods (such as a military port which they already have)
You can reproduce the figure based on historical facts combined with

Two scenes are reproduced!
1, Wu Port at the end of war
This kit
Amagi, Katsuragi, Aso, Ryuho, Tone, Aoba, Fuyu, Mochizuki, Tochigi, Summer moon, Hanaoki
The war ship 5's Showa 20th Wu Army Port Remaining Battle Set
Ise, Hinata, Haruna, Oyodo
You can combine the majority of ships at the end of the war!
2, Sasebo war port at the end of war
Of this product
Hayataka, Kasasu, February
The same scale of Sasebo military port
Military port panel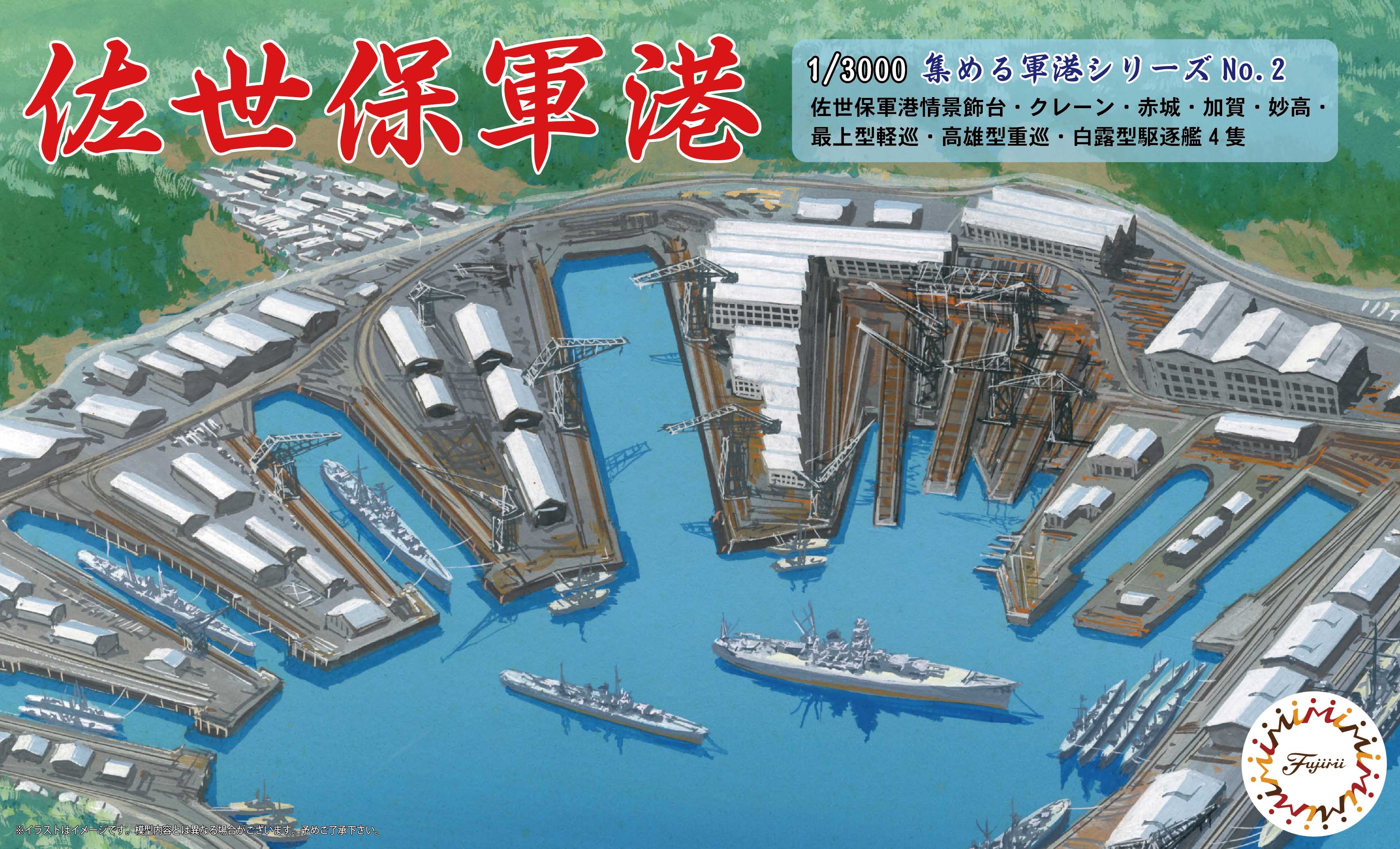 You can reproduce the Sasebo Port at the end of the war.
At the end of the war there were also many ships with detailed statements
A new design decal is also included.
Katsuragi also comes with a bonus decal that can recreate the age of demobilized shipping vessels.
We are scheduled to ship next week on 17th.
Is it around the weekend when it is lined up in shops?

*************************************************************************************
F35B LIGHTNING II Started today!
· Package Top
· Package side
Decal
contents
It is a snap-on kit that does not need glue.
Wait a while until arrival! !