Mr. Sakura who has not been in full bloom this year. It feels like you're here and it's blooming all at once. I want you to keep blooming for as long as possible, but I also think that the beauty of the sprinkling is also the attraction of cherry blossoms.
By the way, it is April and the new era is announced, and this person who moved with it
There was also an announcement of, but let's go from the introduction of new products released at the end of March before going to details-
First of all
The ☆ model car No. 107
1/24 Mitsubishi V43 W
Pajero Superexceed '91
At first it is package
It is like this.
Following the short introduced in January, the second generation Pajero's long has been incorporated into the model car series.
This time, based on the normal catalog specifications, I tried to see a lot of extra custom parts as well 
.
This time's Crocan 4WD kit is also working hard to reproduce the chassis and frame, so it is nice to be able to pay attention to the area.

And then, here …

The ☆ model car No. 108
1/24 Nissan DR30
Skyline RS Aero Custom '83
It is like this.
As a topic of this time, it is a genuine wheel that a new mold is created and added.
It is possible to get genuine aluminum from a car wrapped with such an aero !! Aoshima's only kit that can match this genuine aluminum of this year's 


model
is this RS … For many car model fans, genuine aluminum in the shape of the lid of this manhole is that it was a long-awaited part I think so I would like you to use it. This time, in addition to this genuine aluminum, there are 2 additional sets of extra aluminum, so for example, while finishing the full normal turbo in accordance with Mr. Tamiya's DR for the original aluminum, this is finished with the mesh wheel of bonus … It is possible. I would recommend multiple purchases because it is user-friendly configuration, I 

also tried to add a little more decal to try hard. There are two types of license plates, but if you understand the meaning of this, you should finish with the gun meta specifications of the gun meta two tone and get rid of it.


Such two such introduced this time has already been released. Customers who are still purchasing, please go out to the nearby plastic model shop.

By the way, next is the news from here …
Following the announcement of the April 1st issue of the new era, information on new products here has been banned

1/32 Value Deco Tra Series Vol. 52
New year (large frozen car)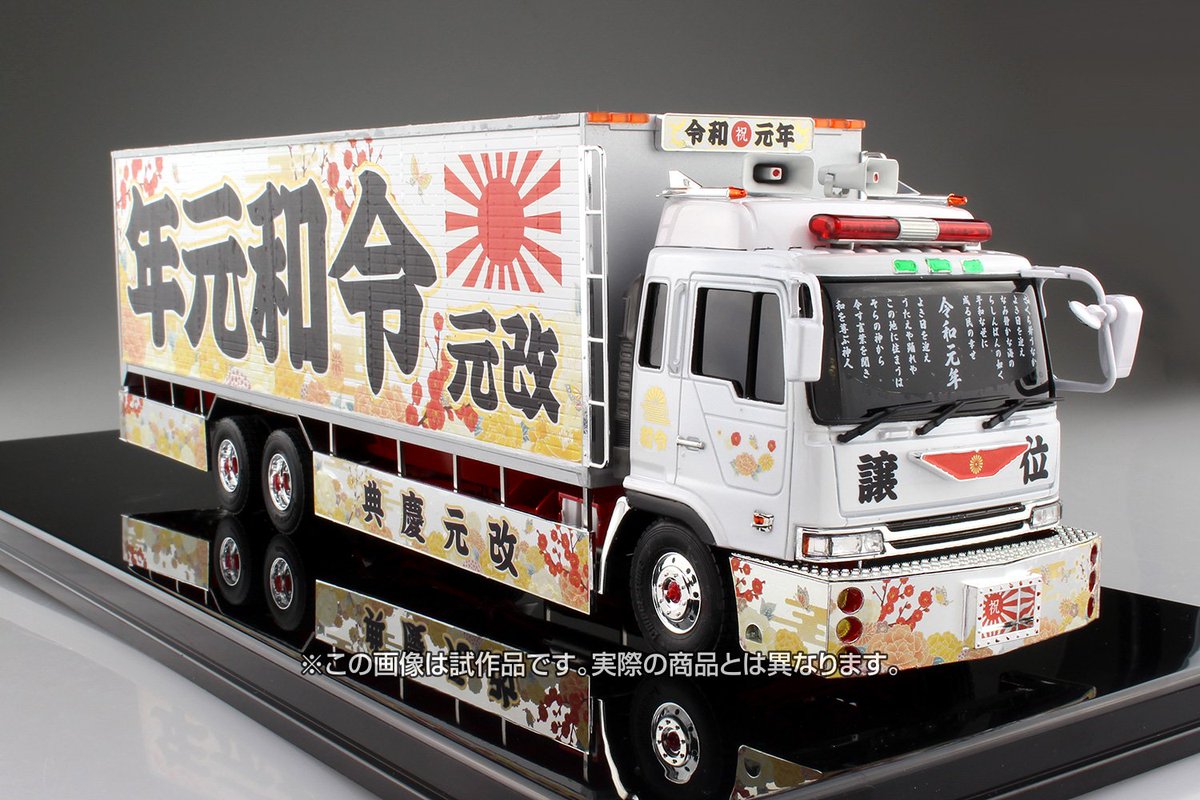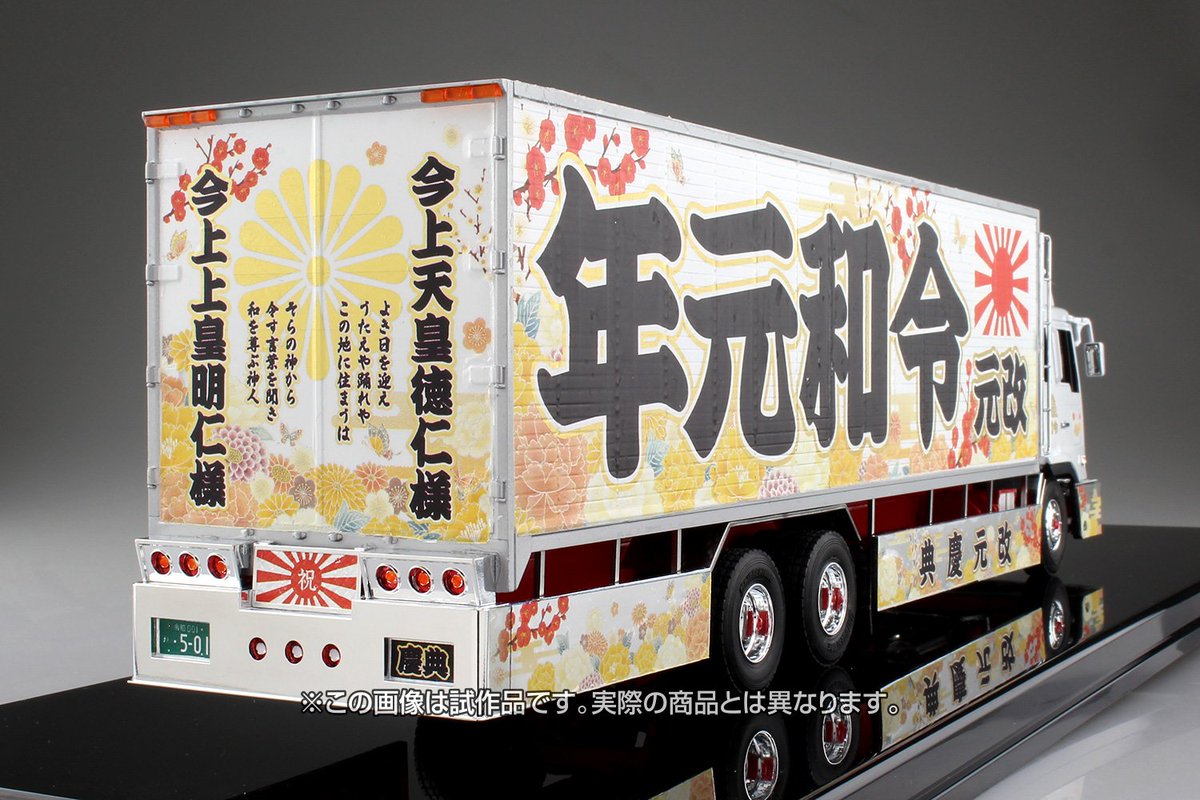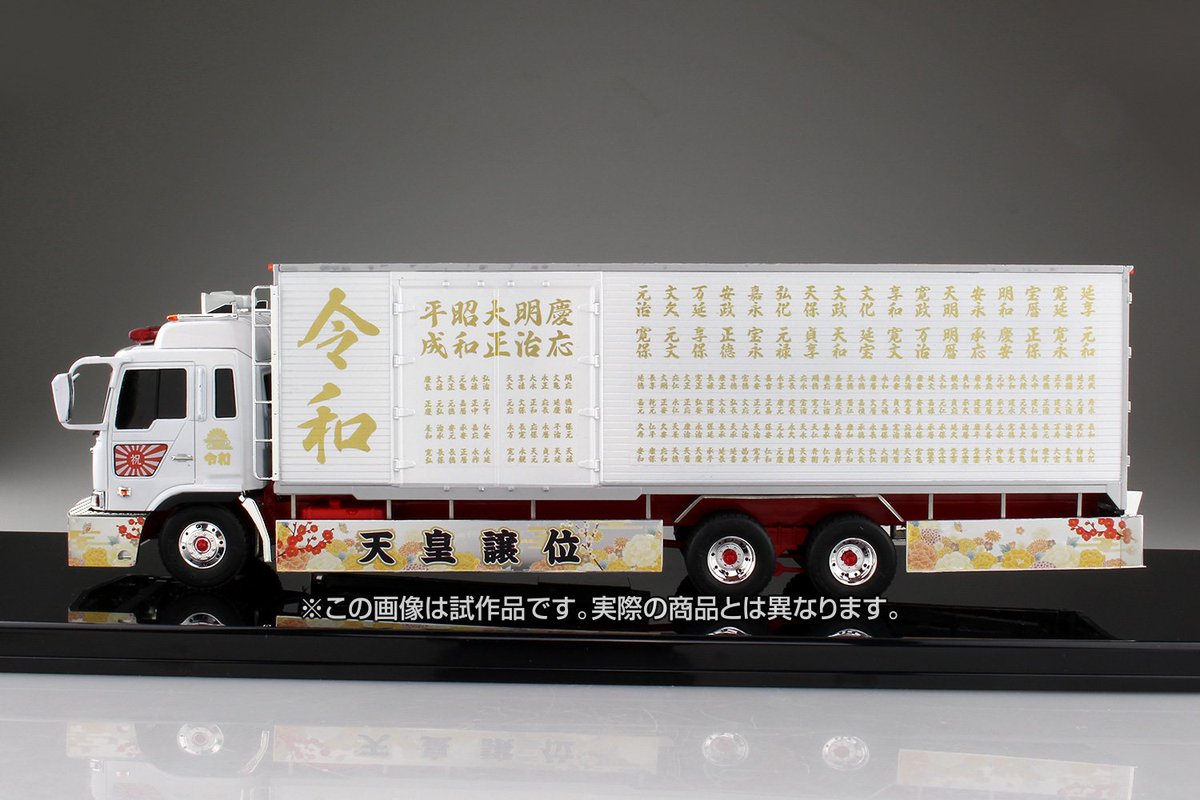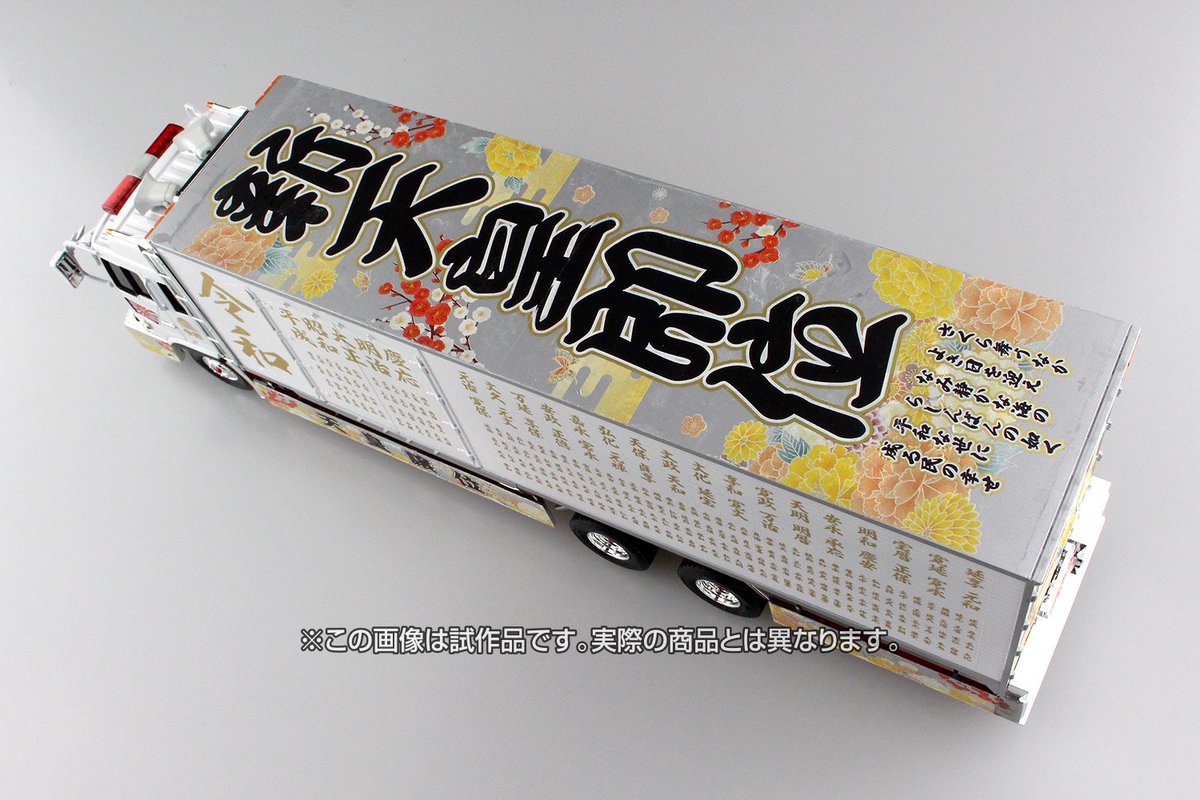 It is such a feeling. 
The specifications released this time are prototypes at the start of development, and there are different places from mass-produced products, so please be aware.
Before noon on April 1st, "Rekazu" was announced, then made a design in a hurry, corrected and printed the decals, then put the decals on the prototypes and sent them to the shoot to release the release 3 After 16 o'clock on the day … 
I made preparations very quickly, but I was not in time for April 2 which was my goal.

So, it looks like this, but since I was working at a hurry, there are many points where I have to make corrections in rough cutting, but the composition of the pearl etc. is finalized with this. If you are not interested in Dekotra, please book this on your occasion.
It is very important, but this product is a "made-to-order product" that determines the number of production based on the number of orders from customers. 
This product is different from the product sold with plenty of stock, so please make sure that you are making a reservation.
More importantly, the order acceptance period for this product is until April 18, this month. The order will be closed on the 18th, and the production number will be finalized on the 19th. 
So I would like to make a reservation as soon as possible before the deadline.
We are accepting inquiries at the nearest plastic model store, mass retailer, various mail order sites etc.

Of course we are accepting orders at our online shop .
Click here for our online shop
https://store.shopping.yahoo.co.jp/aoshima-bk/5756.html

And as a first time limited version, it will also include a bonus. 
As we will consider the benefits from now on, we will notify you as soon as we have decided.
That's why this week to here.